Interview with John Pawson
What were you doing here anyway?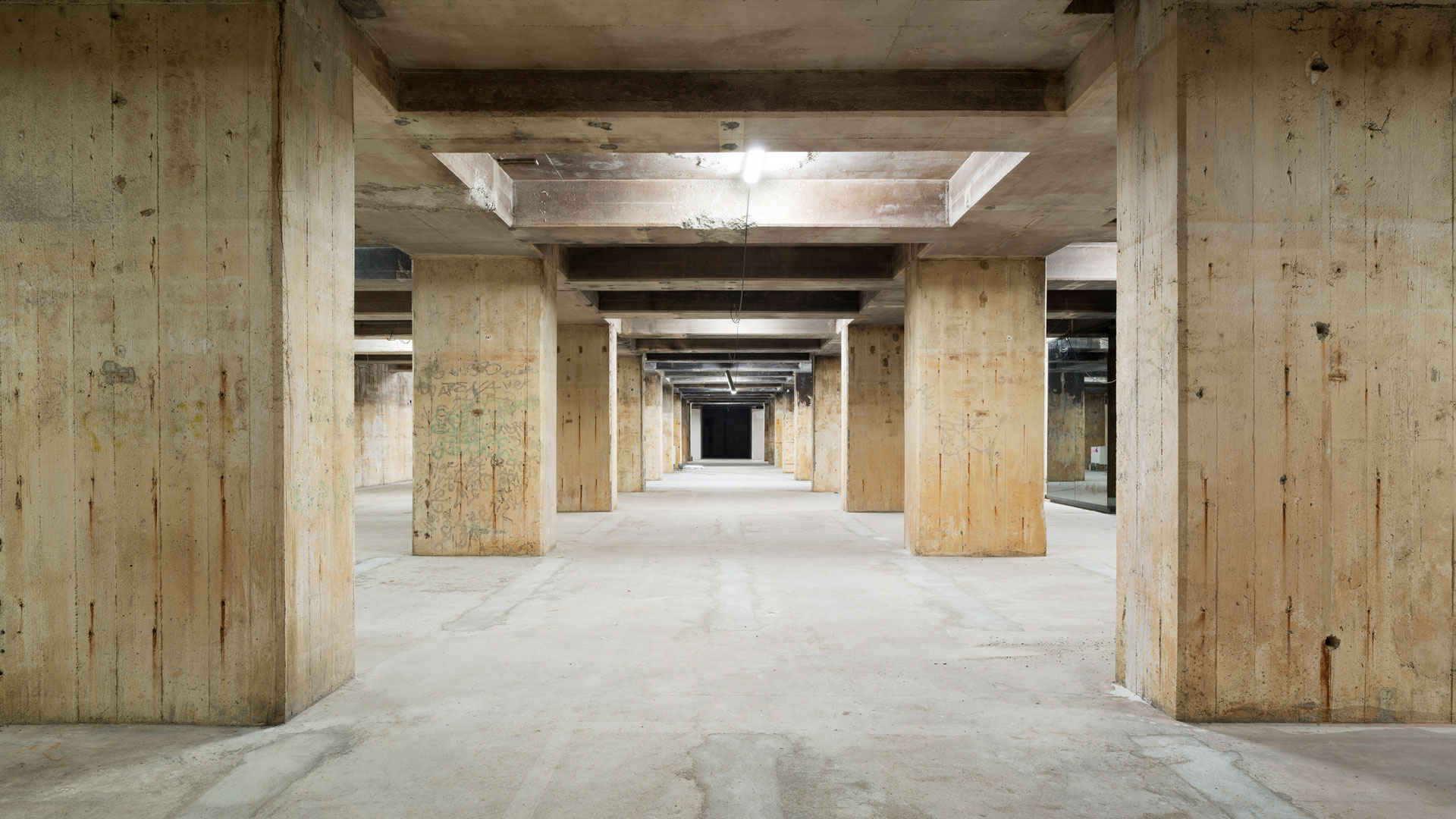 02.06.16
A British cliché: understatement. Proof of how true this cliché is: John Pawson. The architect from London is not only known for his quiet, concentrated buildings, which only reveal how much effort has gone into them at second glance. He himself also relies on the discreet appearance in the background. But which he knows how to spice up with the equally typical British sharp humor.
You have just converted a Berlin bunker into an exhibition center for the Désiré Feuerle collection. What was the hardest part about this project?
There wasn't a specific thing, the hardest part was the sheer size of the building. It is really huge. So we had to be careful with our planning decisions, financially.
For example, we had to think carefully about where we wanted to cut openings in the walls. The walls are made of two meter thick concrete with reinforcement. It takes two weeks to drill through there. That puts a heavy strain on the budget. Fortunately, we didn't need that many openings. The route through the house was quite easy.
What did you change during the renovation?
It was clear to me from the start that we would leave the building as it is. I liked it that way. The shape, the proportions, the concrete, it's all wonderful, so monumental and massive. But of course it had to be cleaned and, above all, dried. There's a lot of water in the bunker. That is not compatible with art. On the first floor, we put in white walls on the long sides, behind which there are heating and dehumidifying systems.
Another issue was lighting. We developed the lighting concept and the installation of the sculptures in close collaboration with Désiré Feuerle.
For a bunker, the building has a very open floor plan.
Yes, because it was not built for people, but primarily for machines and telecommunications systems.
It is also nice that there is an above-ground level and an underground level. There are even windows in the facade on the ground floor, so you can see how thick the walls really are. But we locked them. Daylight would not have been compatible with the mystical staging of art.
Do you think it was a good idea to have a private art collection here?
Yes! I immediately fell in love with the building. And I found Désiré's vision so incredible and bold. When I was here for the first time, I could already see how the rooms would look cleaned and with objects in them. Today, however, I am sometimes amazed at how we did it, in retrospect. If I had known …
Can you say something about working with Désiré Feuerle, the planning process?
I am very lucky with my clients because they are interesting personalities from whom I can learn a lot. I can also listen better today than I used to. Maybe now I have more time and peace for it. Each of our projects, be it a private house, a museum or a hotel, is created in close cooperation with the client.
Of course they want us to tailor an architectural vision for them. That's why every project is different, the client makes the difference. Désiré is really obsessed and passionate, he is driven by the sculptures and their story. About collecting and exhibiting them.
And how did the cooperation with FSB come about? Did that happen during the renovation project?
Yes. Of course, I knew FSB and had used the fittings on projects before.
Désiré wanted something special for the collection, a signature piece. Because people always ask me: What were you actually doing here? Well, we've done a lot, but you just don't see it.
The latch is a kind of landmark for the building. We have revised a historical model for the design and placed it in this really beautiful bronze. The color creates the connection to some of the Chinese objects.
Why did you choose the Reichsform handle by Hans Poelzig for your revision?
Because it has one of the simplest forms. On the one hand it is almost nakedly simple, but on the other hand it is soft, almost poetic.
I like to have it in my hand. You don't want to let go of him anymore. I think it was Gunnar Asplund who once said that your first encounter with a house is the moment you put your hand on the handle of the front door.