Interview with Jasper Morrison
Without input there is no output!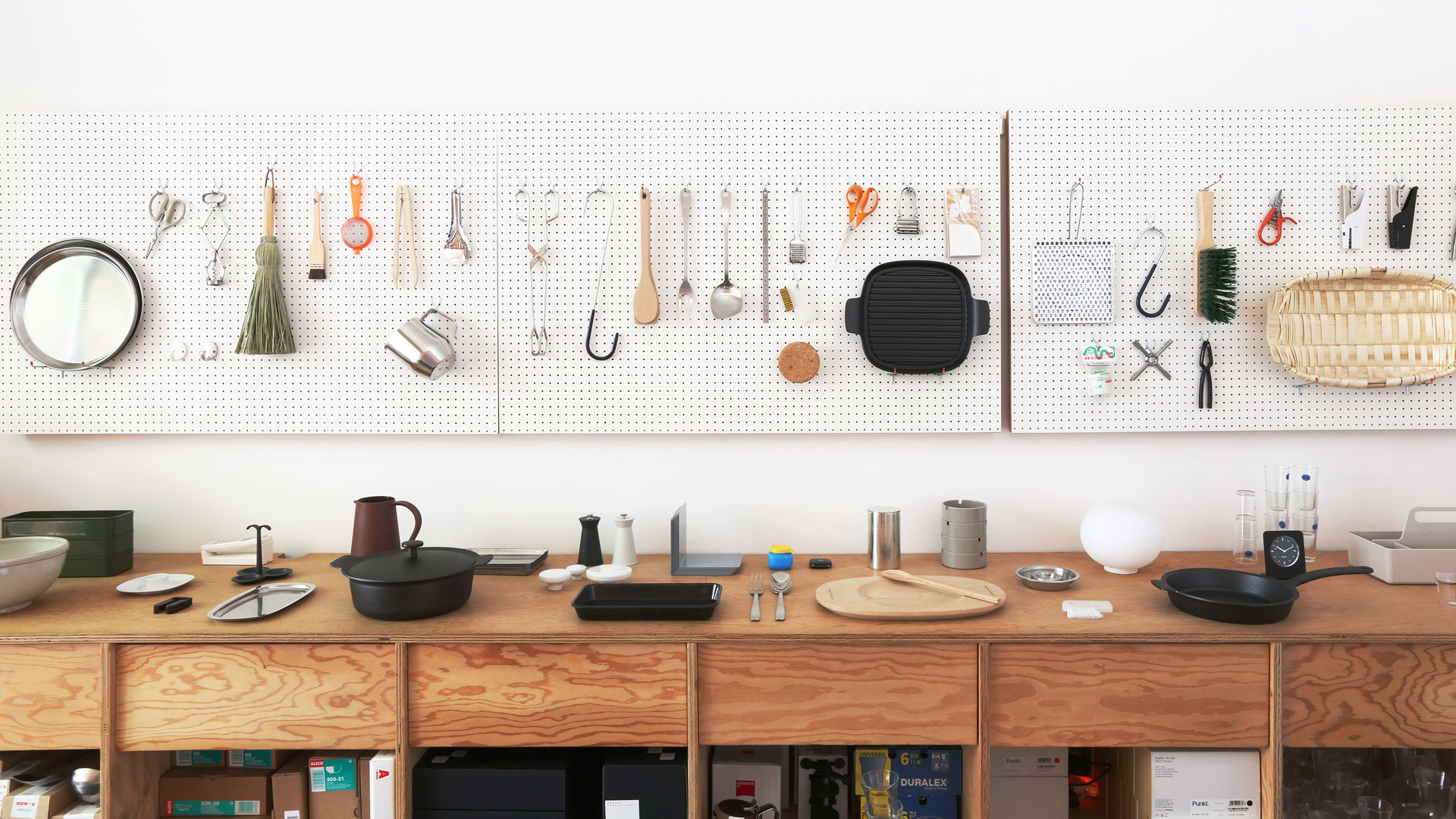 09.03.17
Today Jasper Morrison is one of the greats in design. But the beginnings of his career lie in Berlin - and Brakel. The design for the door handle family FSB 1144 was one of his first works that went into series production. It goes without saying that the handle will also be featured in the retrospective "Jasper Morrison. Thingness ", which the Berlin Museum Bauhaus Archive will be showing from March 22, 2017. A chat with the British designer about his time in the walled city, the hard lessons he learned from working with FSB, and why he likes to disappear between continents.
The city of Berlin plays a special role in your career. In the 1980s you lived in Berlin for a year and studied at the University of the Arts. In 1988 you showed the exhibition "Some New Items for the Home, Part I" in the daadgalerie. What significance does it have for you to see your works exhibited again in Berlin?
It feels good to come back to Berlin with an almost complete look back at what I've done over the past thirty years. I am looking forward to exhibiting in the Bauhaus Archive. Back then, as a hopeful design student, I was often there.
How did the time in Berlin and the experiences made there influence your work - possibly up to the present day?
I think of Berlin as the city that really shaped me as a designer. Of course, London and Milan also played their part, but there was such an energetic atmosphere in Berlin at the time. And through this special environment, enclosed by a wall, the city became an all the more intense experience for a young designer who soaked in inspiration and attitude.
Very early in your career, you worked with FSB on a new handle design. How did that happen?
I had designed a handle for an apartment in London and had it made for an interior design project the owner asked me to do. This handle was shown in an article in the Italian magazine domus, a first, really career-enhancing article. That should have been in 1988. Jürgen W. Braun, the then managing director of FSB, read the article and asked if he could produce the handle. I had no idea what FSB was, but it wasn't long before I realized that this was my first chance for industrial series production.
As a young designer, how did you feel about working with FSB on an industrial product in the form of a door handle series?
To be honest, it was pretty difficult for me, even if Jürgen Braun was the friendliest customer you could ever ask for, and he kept encouraging me. The original handle was created by welding a narrow, S-shaped handle onto a cylinder. At the end of the cylinder there was a concave indentation where the thumb naturally found its place. The problem was that the FSB standard rosette had a smaller bore diameter than the cylinder, which is why it had to be made smaller. Then the cylinder would have been too small. I worked hard to solve this problem, but the result never had the elegance of the original. That was a first, hard lesson about the parameters industry can impose on a designer.
Do you still like the design and concept of FSB 1144 today?
When I first started working on the 1144 I was forewarned by the rosette problem and the design fitted together without major problems. Even today I still think it's a good handle, and I have it at home. Every time I open or close a door, I am happy that I did a really good job back then!
In the further course of your career you coined the concept of the super normal with the Japanese designer Naoto Fukasawa. Do you see a connection between this concept and the FSB 1144? Doors are ubiquitous and common, we use them so often, and often they are an anonymous product.
Exactly. I think the 1144 was probably my first super-normal design. I took the shape from the hand-drawn illustration of the handle of a horse-drawn carriage that I found in an old catalog. It seemed to be the epitome of the handle-shaped.
Is my impression wrong, or is the idea of the new not so important for your work?
Yes and no. It is certainly not the most important thing. But I still think that a new design should have something fresh and even something surprising about it - even if the inspiration comes from something old. The design should be individual and simple at the same time. I didn't implement the concept of the super normal until about 16 years later, but the 1144 was instinctively super normal.
So how come you keep developing new products and furniture for a market that seems to be very saturated?
Oh, that's easy to explain. Things don't have to be new as much as they have to be better. Dieter Rams taught us that, and it's a very important point that is catastrophic if a designer ignores it.
There are some companies that you work with over a longer period of time - companies like Vitra, Punkt or Flos. How important are such relationships to you?
There are a number of long-term relationships out there, all of which are exceptional. It's exciting to work for a new company every now and then, but the familiarity and understanding with those I work with almost from the start is practically unbeatable.
What is the "hobo" about?
There was no working title like in Zurich. But our goal was to give the house an international, sporadic, spontaneous atmosphere. It shouldn't look stuck. We imported a little of the Berlin chaos. Scandinavia is strict and elegant, but prosperous places like Stockholm or Copenhagen in particular long for Berlin a little.
How does that concrete look?
Open and unconventional. There is an indoor farm right next to the entrance on the ground floor. However, not so much for decorative reasons, herbs are grown there for the restaurant and bar. We have also planned a pop-up room that is re-used every six weeks. A barber shop has moved in for the opening.
You recently published a touching book called The Hard Life. It's about everyday objects from rural, pre-industrial Portugal. How important are "side projects" like this?
I taught until one day I realized how bad my teaching was. By writing books, I give something back to the education system in my own way. I learned so much from books as a student and it gives me great pleasure and inspiration to write new books.
They also take a lot of photos of objects and situations in everyday life. How does this relate to your work?
This is an integral part of the process, an extension of my visual memory that helps me express new things. Without input there is no output!
And finally, the question: is there an object, an object of daily use or a piece of furniture that you have not yet designed, but that you would very much like to design?
The things that I am asked to design always hold more surprises and are more interesting than what I imagine would be a good project. I'd rather wait and see what ends up on my drawing board!
The exhibition "Jasper Morrison. Thingness "can be seen from March 22 to October 23, 2017 in the Bauhaus Archive Berlin. After that, the retrospective will be shown from November 23, 2017 to May 6, 2018 in the Grassi Museum in Leipzig.