Levers and Trim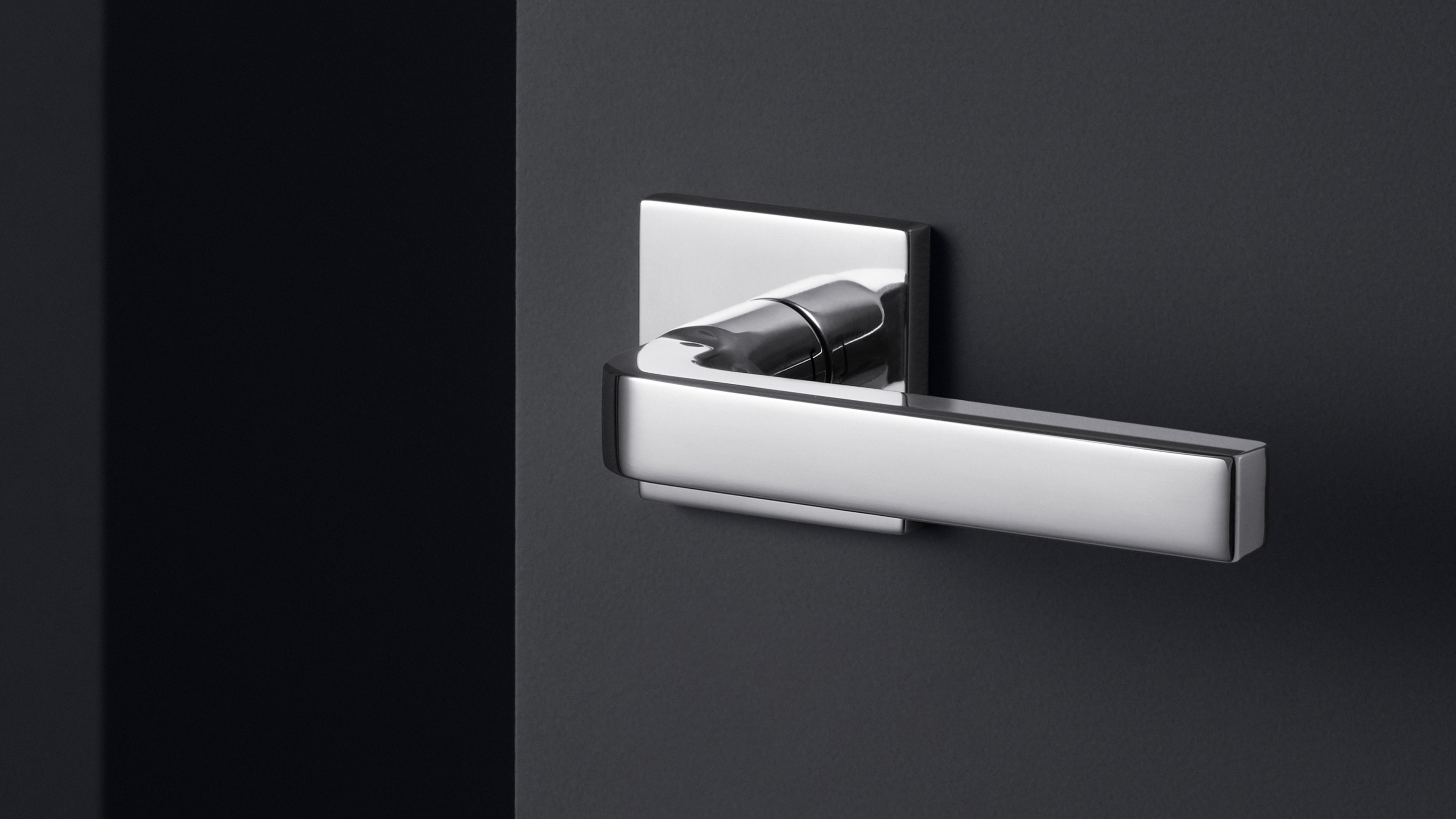 For us, door handles are art which represents the connection between people and architecture, the latter only being truly graspable via its point of entry. We leave it to architects and clients to answer the question as to the degree to which handles should play a special role as items of accentuating detail. Our product range offers an unparalleled wealth of formal, material and technical options. It's in your hands.
Lever Technical Information
FSB has over 40 different lever designs to choose from available in 12 standard finishes using either Stainless Steel, Bronze or Aluminum base metals. These lever designs, as well as all complementary trim can be used with our wide selection of American and European locking systems.
All FSB lever handles are made in Germany and are manufactured in compliance with the Americans with Disabilities Act (ADA).
Lever 1285 on RP minimal trim shown above in Black Textured Anodized Aluminum (0810).
FSB would like to point out that aluminum is the most recyclable material currently being used to manufacture door hardware.
The material number for stainless steel – similar to ASTM 304 – is: 1.4301, based on DIN 17440. The material numbers for aluminum – similar to ASTM B179-75 – are: AlMg3: 3.3541.02, AlMg1: 3.3315 and AlMgSi0,5: 3.3206. All based on DIN 1725.